OUR COMMUNITY
Home / About us / Community
OUR COMMUNITY
Home / About us / Community
Celebrate recovery.  Celebrate triumphs.
We think recovery stories are worth celebrating. The big wins. The small victories. The determination. The strength. The maintenance. The journey. For those who find it difficult to celebrate at all, we understand and hold hope for you that recovery is achievable. We recognize there are challenges every day. But you're still here. At Discovery Behavioral Health, that's reason to celebrate.
Recovery Stories Wall
Get inspired or share your own story.
Send a photo, video, piece of artwork, quote or short message to recovery@discoverybh.com so we can add it to the Recovery Stories Wall.
The Recovery Journey
Recovery is a lifelong process. Where are you in this journey?
Feeling Helpless
I feel lost. I feel scared. I don't know where to turn.
Finding Help
I found a place or person that can help me get through my disorder.
Working to Heal
Through my support system, I'm learning healthy ways to cope, rebuilding relationships and creating goals for myself.
Living a Fulfilled Life
I'm using the skills I learned in treatment to live a healthier life for myself, my family, my friends and my coworkers.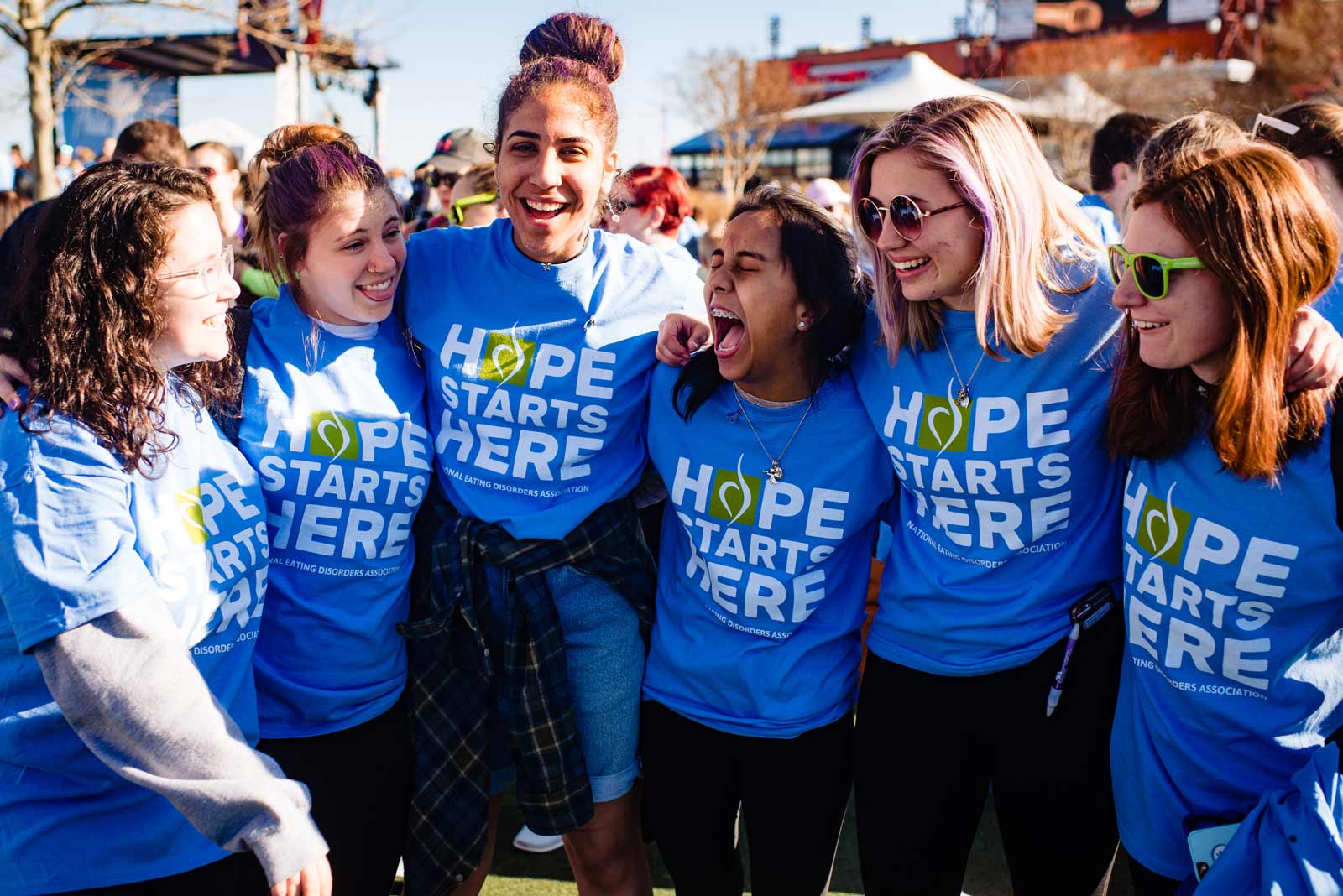 Community Engagement
Throughout the year, Discovery Behavioral Health participates in community events nationwide to raise awareness of behavioral health and celebrate recovery. Below is partial list of our involvement and sponsorships:
National Eating Disorder Association (NEDA) Walks Nationwide
Rock to Recovery Sponsorship
NAMI
Alliance for Eating Disorders
We also show our support in other ways. Throughout the calendar year, we provide DBH clinicians access to hundreds of CE events. For patients who are in need of financial help, we offer $2 million in scholarships each year.
Read Blogs about Recovery
Find a Place to Heal
If you aren't in recovery but thinking about it, or you are in recovery and are struggling, Discovery Behavioral Health is here to help. From alcohol and drug addictions to mental health and eating disorders, find a program that's right for you. Call 1-855-777-4769 or visit one of our reputable family of brands below.