New! Discovery365™: The Link that Could Save a Life
Discovery365 is a virtual monitoring and assessment platform that extends the continuum of care for one full year. Patients check in with a live care team 16 times during the first year after discharge, when relapse rates are high. Discovery365's AI platform can detect when a patient is showing signs of struggle. The care team can provide additional resources or support and in some cases prevent relapses before they occur. The outcome data obtained by Discovery365 informs future programs and is reviewed and verified by a team of experts at Brigham and Women's Hospital, a teaching hospital of Harvard University. Patients also have access to Discovery for Life – free support groups, social events and resources, and a community app – to support them on the path to lifelong recovery. Visit our Discovery365 Information Page and learn more about Discovery365 and Discovery for LIfe – exclusive programs that are free to all Discovery patients regardless of level of care or length of stay.
Want to Connect with Payer Relations?
Send us a note and a team member will contact you.
Patient Outcome Data
Anyone can say their behavioral healthcare program transforms lives – we prove it with results. After completion of one of our DBH programs, patients are surveyed about how they feel once they leave. Here's what they had to say: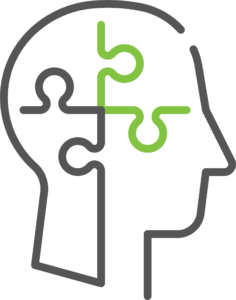 Mental Health
90% believe they can handle what happens in life.
92% believe they can meet their personal goals.
92% feel hopeful about the future.
95% have a plan for how to stay or become well
Percentage includes adult and adolescent patients who admitted to the Discovery Mood & Anxiety Program in 2020 and completed treatment, who completed the Recovery Assessment Scale (RAS), and who agreed with the statements at discharge (N = 949).
Eating Disorder

94% can identify their triggers.
93% believe they can help themselves get better.
92% understand when to ask for help.
Eating Disorder: Percentage includes adult and adolescent patients who admitted to the Center for Discovery program in 2020 and completed treatment, and who completed the Recovery Assessment Scale (RAS, N = 3,250).

Substance Use Disorder
90% believe they are a better person and say they like themselves.
91% understand how to control their symptoms.
95% report they can handle what happens in life.
97% can identify early warning signs of becoming sick and are willing to ask for help.
Percentage includes adult patients who admitted to a substance use disorder treatment program under Discovery Behavioral Health in 2020 and completed treatment, and who completed the Recovery Assessment Scale (RAS; (N=1,280). Programs include Cliffside Malibu, Authentic Recovery Center, Pinelands Recovery Center and New Hope Ranch.
Coming Soon!
DiscoveryMD is our latest addition to the Discovery Behavioral Health portfolio. From mental health assessments, treatment recommendations and medication management via tele-psychiatry to the latest science-backed therapies, access to the right care, right now has never been easier. Through DiscoveryMD, we offer a new treatment approach for a new age of mental wellness.
Featured Story
We remain committed to meeting the needs of all patients, especially those who have not responded to traditional talk therapy and medication. Our Discovery Neurocenters provide solutions for patients with persistent depression through transcranial magnetic stimulation (TMS) and other brain-based treatments. TMS is a proven, effective option for those suffering with major depressive disorder (MDD).
• ABHC offers TMS, combined with a skills group, at three Seattle/Bellevue locations.
• Recently opened in Spring 2021, the Neurocenter at Casa Palmera provides TMS accompanied
with 1:1 counseling, as well as group therapy and skills building.
• Coming soon! Neurocenter at West Los Angeles.
"Before starting TMS, I thought I had run out of options, that my depression would never get better … I feel better now than I have in 10 years."
Andrew A.
ABHC TMS patient
We've Modernized Patient Care 
We've taken "meeting patients where they're at" to new levels with our customized support apps for alumni. Once patients leave our programs, they have lifelong, exclusive access to their program and to fellow alumni and families through HIPAA compliant, invite-only downloadable apps. Through the app, they can celebrate successes, keep up to date on events, get inspirational messages and connect with our staff anytime they need help or have a question.   
Additionally, in response to the increased demand for eating disorder treatment that are resulting in waitlists, we have launched CFD Prep, an app for patients and families that will prepare them for treatment and provide them support until their admission day. CFD Prep, the first and only app of its kind, is free and managed by a licensed clinical professional.   
Promoting Highest Standards through the Center of Excellence
The Center of Excellence (COE) is a 300+-item instrument used to promote best compliance practices, increase interdepartmental shared learning and collaboration, and ensure survey preparedness through implementation of organizational standards. Data points measured include regulatory requirements, best practices, and company policies.  Each item within the tool is categorically placed into the four department key performance indicators (KPIs), demonstrating visibility to areas of excellence and areas where key processes are needed to increase efficiency. KPIs include clinical quality, quality management, including medical quality, staff development and training, and risk and compliance. While the goal is to yield an equal weight distribution between all KPIs, clinical quality holds the majority of the tool's weight, with focus on value-based metrics, clinical outcomes, national patient safety goals and clinical supervision.  
Share Your Feedback
We value our partnership with you! Would you please take a few moments to complete our short survey about your experience with Discovery? Your feedback will help us ensure that we provide you the best possible service.